We offer a wide choice of socks production from promotional to high quality. If you don't want to be tired of creating a decent desing for your socks, you can simply click here to see our ready-custom design, moreover, you can click here to upload and see your logo on our ready-custom designs.
---
No Show

Are you looking for the best no show socks? Look no further. we give the answers you need... They usually end up slipping off of your feet after just a few minutes of walking around. Or they come up too high, which kind of defeats the purpose. Keep in mind! Evaluate our no show socks!
- Effectiveness (comfort, invisibility, slippage, etc.)
- Durability (integrity after multiple wearings and washes)
- Value (quality for price)
Our socks have held up after multiple washes, but they haven't kept their shape as well as the more expensive options. Best no show socks They're durable, which means they keep their shape after multiple wears and washes. They're comfortable, and they stay on your feet throughout the day with the help of built in rubber heel grips.Even though most no show socks are slightly visible beyond your shoe line, Sample socks are virtually invisible.


---
Ankle

Are you looking for the best Ankle socks? Look no further. we give the answers you need... Evaluate our Ankle socks!
- Effectiveness (comfort, colored, slippage, etc.)
- Durability (integrity after multiple wearings and washes)
- Value (quality for price)
Our socks have held up after multiple washes, but they haven't kept their shape as well as the more expensive options. Best Ankle socks They're durable, which means they keep their shape after multiple wears and washes. They're comfortable, and they stay on your feet throughout the day with the help of built in rubber heel grips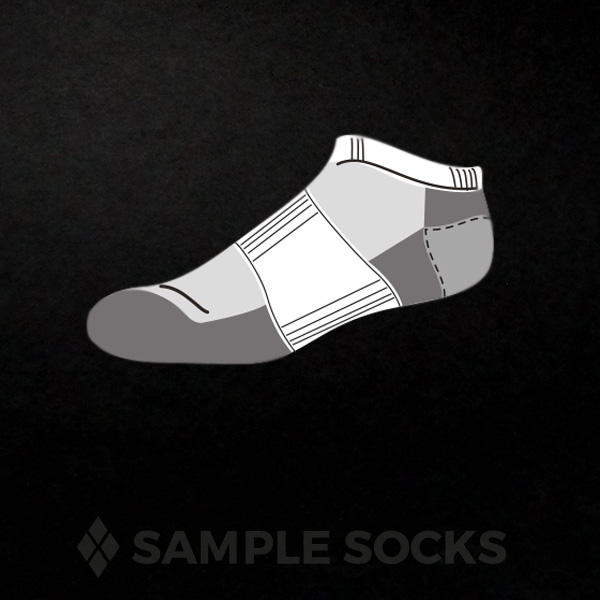 ---
Quarter

Are you looking for the best Quarter socks? Look no further. we give the answers you need... Evaluate our Quarter socks!
- Effectiveness (comfort, colored, slippage, etc.)
- Durability (integrity after multiple wearings and washes)
- Value (quality for price)
Our socks have held up after multiple washes, but they haven't kept their shape as well as the more expensive options. Best Quarter socks They're durable, which means they keep their shape after multiple wears and washes. They're comfortable, and they stay on your feet throughout the day with the help of built in rubber heel grips

---
Crew

Are you looking for the bestCrew socks? Look no further. we give the answers you need... Evaluate our Crew socks!
- Effectiveness (comfort, colored, slippage, etc.)
- Durability (integrity after multiple wearings and washes)
- Value (quality for price)
Our socks have held up after multiple washes, but they haven't kept their shape as well as the more expensive options. Best Crew socks They're durable, which means they keep their shape after multiple wears and washes. They're comfortable, and they stay on your feet throughout the day with the help of built in rubber heel grips

---
High Knee

Are you looking for the best High Knee socks? Look no further. we give the answers you need... Evaluate ourHigh Knee socks!
- Effectiveness (comfort, colored, slippage, etc.)
- Durability (integrity after multiple wearings and washes)
- Value (quality for price)
Our socks have held up after multiple washes, but they haven't kept their shape as well as the more expensive options. BestHigh Knee socks They're durable, which means they keep their shape after multiple wears and washes. They're comfortable, and they stay on your feet throughout the day with the help of built in rubber heel grips

---
Over Knee

Are you looking for the best High Knee socks? Look no further. we give the answers you need... Evaluate our Over Knee socks!
- Effectiveness (comfort, colored, slippage, etc.)
- Durability (integrity after multiple wearings and washes)
- Value (quality for price)
Our socks have held up after multiple washes, but they haven't kept their shape as well as the more expensive options. Best Over Knee socks They're durable, which means they keep their shape after multiple wears and washes. They're comfortable, and they stay on your feet throughout the day with the help of built in rubber heel grips

---